Single Vision
These lenses feature a single prescription across the entire lens surface and are used for separate distance, intermediate and reading glasses.
Bifocals
These lenses incorporate two prescriptions commonly a larger top half distance zone and a smaller reading segment lower down with a visible division between. There are many reading segment sizes available to suit individual needs.
Trifocals
These less common lenses are similar to bifocals but also have a narrow intermediate vision segment above the main reading area and therefore have two visible divisions. They may help someone who requires some wider middle distance area for such things as reading music for example.
Varifocals
These lenses are the modern alternative to bifocals and trifocals having an invisible blending zone of soft focus at the lens edge and a corridor of changing power connecting the distance and reading areas giving some intermediate vision. The reading area is smaller than available with bifocals, however there is no visible division making these lenses cosmetically more attractive.
The soft focus and corridor widths of varifocals vary significantly depending on the quality of the lens design and there are numerous designs available to suit different lifestyle requirements.
We supply lenses from many of the leading manufacturers including Seiko, Essilor and Shamir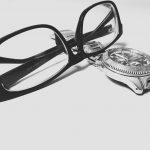 Several of our dispensing team are varifocal  wearers themselves and are therefore very knowledgeable in the types available and will provide honest advice on lens choice.
If  however you try and are unable to adapt to varifocal lenses, in most cases we will swap the lenses to another type without any extra charge.
Occupational Lenses
These lenses are becoming more commonplace as modern lifestyles involve increasing reliance on computers and tablets and they provide a larger intermediate zone than varifocals for comfortable viewing of monitors / screens but without a full distance correction so they are best suited to indoor use. We have a demonstration kit to assist showcasing the benefits these lenses can offer.
Tints Coatings and Materials
Our standard single vision plastic lenses include a scratch resistant coating and we stock the most common powers so we can often complete your spectacle order the same day and even while you wait in an emergency utilising our long established on site optical lab in Sowerby Bridge.
In addition all lenses supplied to our customers under 16 include a UV protective filter as standard.
There are numerous lens materials available to make your spectacles as thin, tough and lightweight as possible depending on your prescription.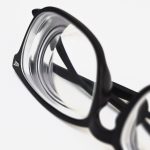 Our dispensing team keep up to date with the latest products and are happy to advise on the various options available for your requirements including the latest tints and coatings for lenses.
Video Technology
For people who cannot see clearly in a mirror without glasses, we can use our photo capture technology that takes your photo and allows you to see what you look like wearing a variety of frames.