COVID-19 UPDATE
Thursday 25th April 2020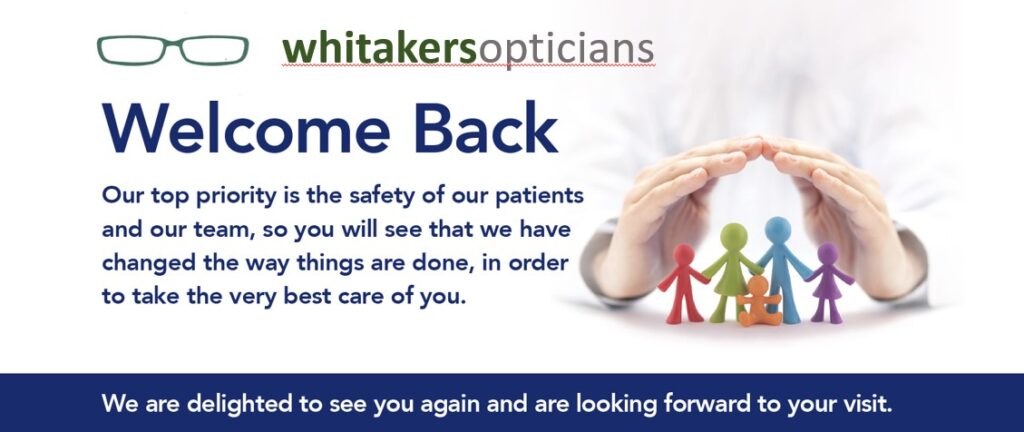 Throughout the last 3 months,we have been providing urgent and essential services for patients with any eye, spectacle, or contact lens related emergencies. With some Government relaxation of the lockdown, we have now been given the go ahead to resume more routine services, but there will inevitably be some changes you will notice at your next visit.
Some of the measures we have taken to ensure everybody's safety include;
Entry by appointment only, to help control the number of people in the practice at any one time.
PPE; Our staff will be wearing the relevant personal protective equipment. Screens have also been fitted at the reception desks. This is for the safety of staff and patients.
Hand washing; On entry to the practice, you will be asked to wash your hands using hand sanitiser provided.
Social distancing; We are limiting the numbers of people in the practice to maintain social distancing. There are also fewer chairs in the waiting areas, and they have been spaced further apart.
Cleaning; Equipment is cleaned before and after every patient, using an approved sanitising wipe or spray. Any spectacle frames handled are also sanitised before being returned to the displays.
Please contact us to book an appointment.